Pilot Valve Air Cannon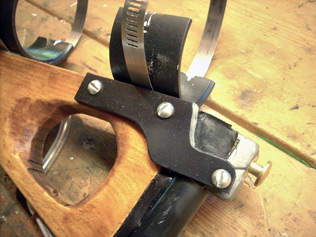 Here's a closeup of the trigger, an airgun I cutdown with a dremel. The fittings connecting the hose to the airgun fit inside the grip to keep everything compact.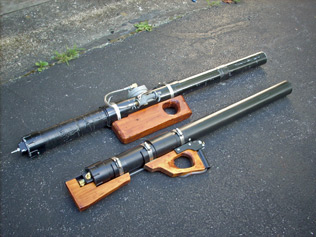 The LAW II next to the original for comparison. The air chambers and barrels are actually the same length.
Did I mention that this thing cuts a fierce profile?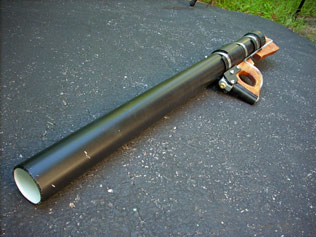 Update (it's been 5 years):
I was going to try to sell these, or sell plans, but that fell by the wayside when I left for college.
I did write
most
of a set of plans though. They're like the digital equivilent of a dog-eared collection of notes and papers. But you're welcome to look through them.
LAW II Air Cannon Plans, Unfinished.zip