Pilot Valve Air Cannon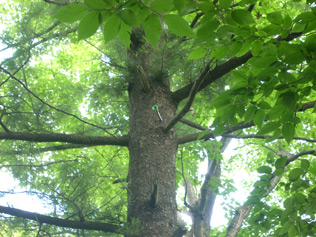 The prototype ended up working amazingly well.
I started testing with a dart made out of a foot of steel conduit. On first shot the dart flew over the target and stuck solidly into this pine tree about 30 feet up. This was at least 2 years ago, it's still up there.
Update:
5 years now. Every time I visit home it's still up there. :)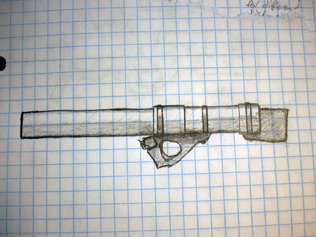 Fast forward to this year. After coming up with an interesting concept sketch for the new cannon, I decided to dust it off and turn it into something presentable.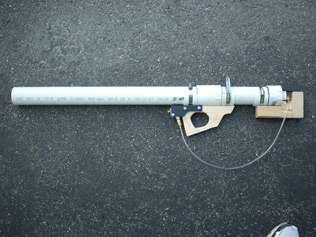 Here's the first mock-up I threw together. My first crack at it was pretty rough, but the look came out close enough to how I'd envisioned.
Here's the first comparison shot with the LAW I. Sometime between this shot and last I rebuilt the butt to better match the grip.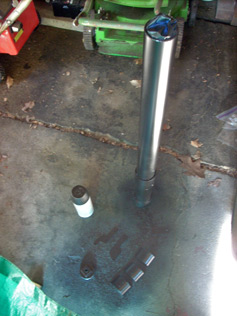 Time to start styling things up. I thought about going with some toyish color to make this thing easier to carry around in public, but I love that black and woodgrain look. Besides, this way it compares nicely with the LAW I.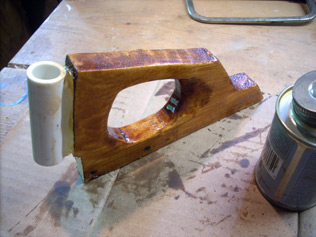 For cost reasons I used stained pine for the furniture. I can't say it looks like cherry, but it's it's still pretty nice.
You can see the piece of pvc pipe I added to cover up the exhaust hose here, it's just hotglued on.