HDD Self-Destruction: Attempt 3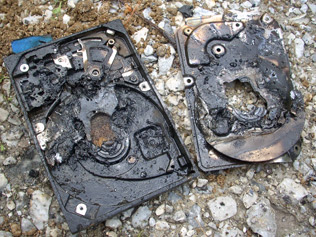 The results? Almost total destruction.
There is a bit of platter left, but even that part's probably been depolarized by the heat. It looks like, realistically you'd need multiple jets if you wanted to liquefy the entire platter.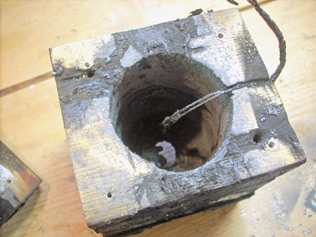 Finally, here's a shot of the inside of the thermite jet post-use. You'd think more slag would end up stuck in the chamber, but somehow they're always practically empty. The Charring (or lack thereof) on the top surface is also pretty surprising, there was no tape there, so the screws didn't budge even enough to let the blast in.